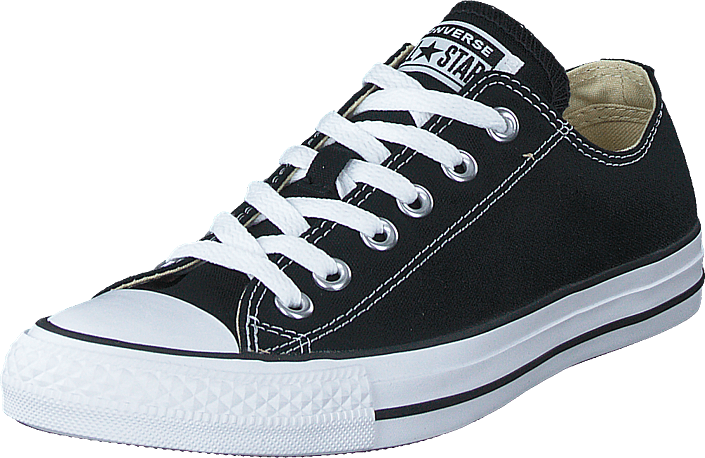 Wil je anderen inspireren? Tag @footway in je foto op Instagram voor een kans om hier te worden weergegeven
3D
Converse
Chuck Taylor All Star Ox Canvas Black
Klantgegevens
Volgens 10803 klanten vallen Converse normaal uit
Productomschrijving
Zwart
Stof
Rubber
Veters
25173-00
Converse Chuck Taylor All Star Ox Canvas Zwart


Er zijn maar weinig schoenen die zoveel worden gedragen in de zomer als de lage schoenmodellen van Converse. Met een paar Chuck Taylor All Star Ox Canvas Zwart heb je in een klap de perfecte zomerschoen te pakken. Ze zijn voor zowel jongens als meisjes en dit klassieke model is een van de meest populaire schoenen ter wereld op dit moment.


Zwarte schoenen van canvas in strakke stijl


Wat de schoenen van Converse zo uniek maakt is dat ze bij Converse een dun materiaal genaamd canvas gebruiken bij de productie van hun schoenen. Dit materiaal is duurzaam en een beetje stijf en dat is precies datgene wat deze schoenen de klassieke look geeft waardoor ze zo wereldberoemd geworden zijn. De buitenzool is gemaakt van rubber, en samen met de zachte binnenzool geven zij deze schoenen een comfortabele pasvorm.


Schoenen die je kan combineren met alle stijlen


Of je nu een stijlvol colbertje aantrekt of een leren jas, deze schoenen kan je met het grootste gemak combineren met alle mogelijke stijlen. Vanwege hun eenvoudige en stijlvolle design kan je je hele kledingkast met het grootste gemak combineren met deze mooie lage schoenen van Converse. Draag ze samen met je favoriete spijkerbroek, een jurk of een mooie korte broek.


Zorg goed voor je canvas schoenen


Schoenen van canvas zijn altijd wat gevoeliger dan andere schoenen omdat ze even wat meer aandacht vragen als het gaat om onderhoud. Zijn je schoenen nat geworden dan dien je ze een hele dag te laten drogen alvorens je ze weer kan dragen. Gebruik lauw water en wat milde zeep om eventuele vlekken te verwijderen. Zodoende heb je heerlijk lang plezier van je mooie nieuwe Converse schoenen.
Laat meer zien
Populaire schoenen van Converse