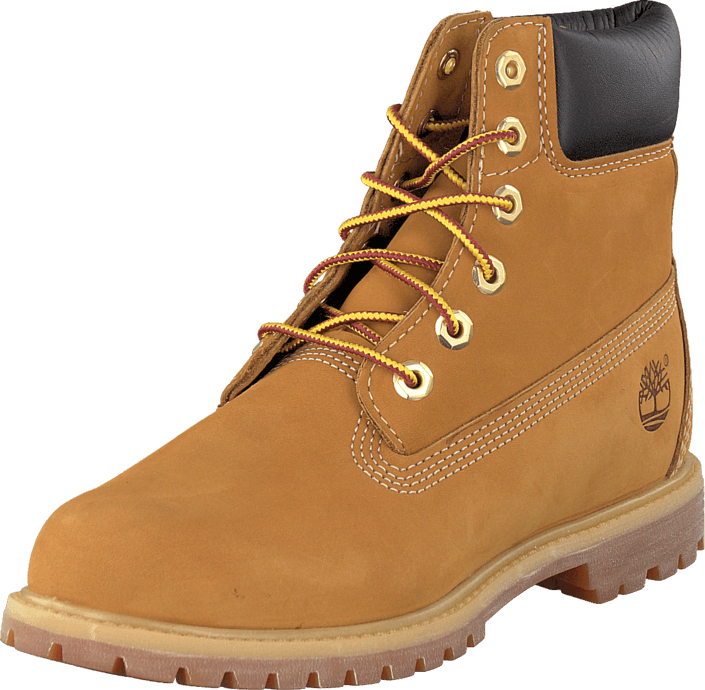 Wil je anderen inspireren? Tag @footway in je foto op Instagram voor een kans om hier te worden weergegeven
3D
Timberland
6 Inch Premium Boot Wheat
Klantgegevens
Volgens 12000 klanten vallen Timberland normaal uit
Productomschrijving
Oranje
Leer
Rubber
Veters
49761-00
Timberland Classic 6" Wheat


Timberland is een Amerikaans merk dat al sinds 1918 in de branche zit en een lange en interessante geschiedenis kent. Deze Timberland Classic 6" Wheat zijn een van de meest verkochte modellen van Timberland. Deze gele leren boots worden door iedereen gebruikt; van beroemdheden tot bouwvakkers en modebewuste mensen. Timberland staat bekend om hun stevige leren boots. De stevige rubberen zool met een diep patroon zorgt ervoor dat je deze boots met voordeel in de herfst en winter kunt dragen, wanneer het buiten glad is.


Stevig leer en een goede pasvorm


Deze Timberlands zijn de perfecte boots voor alle vrouwen die van mode houden en hoge eisen stellen aan comfort, kwaliteit en design. De boots zijn gemaakt van stevig, geel leer van hoge kwaliteit. Leer wordt over het algemeen mooi oud en krijgt eigenlijk met de jaren meer karakter. De Timberland Classic 6" Wheat hebben een stevige rubberen zool, wat perfect is voor wanneer het buiten glad is. Mocht je zelf het comfort of de maat wat aan willen passen, dan kun je er altijd een extra zooltje in leggen, of het originele zooltje verwijderen.



Veel combinaties mogelijk


Een van de beste eigenschappen van deze schoenen is dat ze erg makkelijk te combineren zijn met verschillende outfits. Beroemdheden zoals Kanye West dragen hun Timberlands samen met hun coole hip-hop stijl, maar je kunt deze boots ook gewoon onder een zomers jurkje dragen. Deze gele Timberlands staan erg leuk onder een paar versleten jeans met een wit t-shirt en een leren jas, maar ze zijn ook mooi samen met een strak rokje, mooie blouse en feestelijke accessoires.


De verzorging van je Timberlands


Als je wilt dat je Timberlands lang mooi blijven dan moet je ze goed verzorgen. Ze zijn gemaakt van leer en hebben een matte finish, dus je kunt een goede impregneringsspray voor suède, leer en nubuck gebruiken. Zorg ervoor dat je altijd eerst vuil en vlekken verwijdert met een borstel alvorens je een verzorgingsspray gebruikt. Het is een goede procedure die weinig tijd in beslag neemt en die je regelmatig kunt herhalen. Het is ook altijd goed om een schoenspanner in de schoenen te leggen wanneer je ze niet gebruikt. Op die manier behouden ze hun vorm en blijft het leer mooi.
Laat meer zien
Populaire schoenen van Timberland